Zostałem Microsoft MVP: Virtual Machine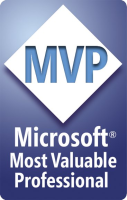 Kilka chwil temu wśród wiadomości znalazłem jeden bardzo sympatyczny e-mail o temacie "Congratulations 2011 Microsoft MVP!" i treści:
"Dear Dariusz Porowski,
Congratulations! We are pleased to present you with the 2011 Microsoft® MVP Award! This award is given to exceptional technical community leaders who actively share their high quality, real world expertise with others. We appreciate your outstanding contributions in Virtual Machine technical communities during the past year."
Zostałem Microsoft Most Valuable Professional (MVP) w kategorii Virtual Machine! Tym bardziej się cieszę, że jestem pierwszym MVP w tej kategorii w Polsce!
Sprawdziły się słowa Pawła Potasinskiego, który napisał mi to wczoraj w życzeniach na Nowy Rok. Dzięki Paweł!
Jak się z tym czuję? Może nie aż tak jak gość z tej reklamówki, ale bardzo mi miło z tego powodu

W pierwszej kolejności chciałbym podziękować bardzo społeczności IT – zarówno OnLine jak I OffLine – bez was nic by nie było! Ani mojej pasji przekazywania wiedzy technologicznej ani wyróżnienia MVP.
Również chciałbym podziękować firmie Microsoft za technologie, które tworzy – dzięki temu cały mój świat zawodowy istnieje oraz za "elitarny" program MVP i wyróżnienie mojej osoby

Mój wstępnie na szybko wyklepany profil MVP dostępny jest pod adresem: https://mvp.support.microsoft.com/profile/Dariusz.Porowski
Co to jest program MVP? Bardzo ładnie napisał to Łukasz Grala (MVP: SQL Server) jak został nominowany. Ja się przyłączam do tej wypowiedzi:
"Jest to nagroda przyznawana na rok, ale nie jest to taka klasyczna nagroda, gdyż powoduje bardzo dużą mobilizację jej posiadacza z zasadniczych trzech powodów. Pierwszy to prozaiczny powód, iż chciałoby się pozostać posiadaczem tych magicznych 3 liter na dłużej, drugi to profity bycia MVP (forum zamknięte, konferencje, spotkania, dostęp do informacji, kontakt z twórcami, społeczność MVP…), trzeci moim zdaniem zasadniczo ważniejszy to wyzwanie, spowodowane świadomością, iż trafiło się do grona wspaniałych ekspertów, "geeków", pasjonatów, przy okazji będącymi dobrymi wykładowcami, prelegentami."
Nowy Rok zaczął się dla mnie bardzo szczęśliwie, mam nadzieję, że kolejne dni będą również udane

Pozdrawiam i życzę wszystkim aby każdy dzień tego rok był taki jak dzień dzisiejszy dla mnie!
Kilka linków: