Wylaczenie autostaru Server Manager w Windows Server 2012
W najnowszym Windows Server 2012 na dzien dobry po zalogowaniu uruchamia sie Server Manager. W porównaniu z poprzednia wersja, jest to faktycznie narzedzie pomocne I wiekszosc zadan administracyjnych zrealizuje sie z jego poziomu. Aczkolwiek, komus moze to przeszkadzac, ze Server Manager uruchamia sie automatycznie. Jak wylaczyc autostart?
Z poziomu Server Manager Dashboard z górnego menu wybierz Manage, a nastepnie Server Manager Properties.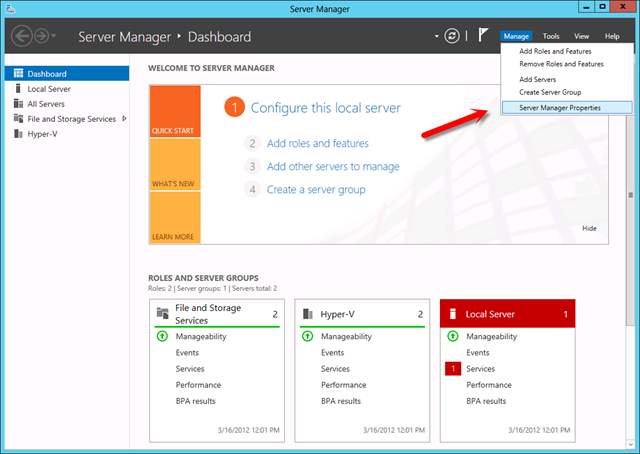 Ukaze sie formatka w której zaznacz Do not start Server Manager automatically at logon, a nastepnie kliknij OK.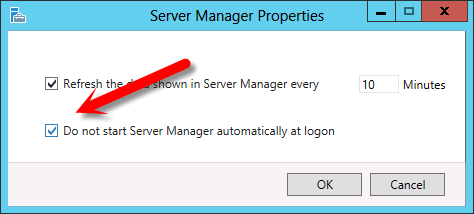 Gotowe! Server Manager nie bedzie sie juz automatycznie uruchamial po zalogowaniu do systemu.