"Wirtualizacja od środka" już jutro!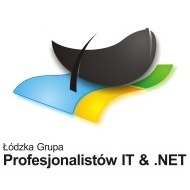 Już jutro od 18:00 będę miał przyjemność poprowadzić pierwszą sesję z cyklu "Wirtualizacja od środka". Spotkanie jest bezpłatne i zainteresowanych odsyłam do posta, w którym znajdują się wszystkie informacje na ten temat 🙂
Niezmiernie mi miło, że na to spotkanie zapisała się rekordowa ilość osób (ponad 50) w historii spotkań Łódzkiej Grupy Profesjonalistów IT & .NET 😀 Jest to jeszcze bardziej motywujące do przygotowania rzetelnej sesji oraz kolejnych w ramach cyklu.
Lista uczestników spotkania jeszcze jest otwarta i można się rejestrować – zapraszam i do zobaczenia jutro 🙂