Windows 10 Anniversary Update – co nowego dla IT Pro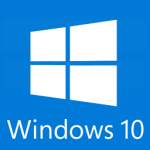 Wczoraj wydaliśmy Windows 10 w wersji 1607 – znany jako Windows 10 Anniversary Update. Wydanie to wprowadza szereg nowości, zmian oraz udoskonaleń, którymi powinien każdy IT Pro się zainteresować. Poniżej kilka punktów:
Więcej informacji: What's new in Windows 10, version 1607
Jak uzyskać Windows 10 Anniversary Update?
Windows 10, wersja 1607 jest dostępna do pobrania z Volume Licensing Service Center (dla Klientów Volume License) oraz z MSDN Subscriptions Center (dla subskrybentów Visual Studio/MSDN).
Jeżeli już masz na pokładzie Windows 10, możesz otrzymać wersję 1607 z Windows Update.
Jeżeli masz Windows 10 i używasz w firmie Windows Server Update Services (WSUS) lub System Center Configuration Manager (SCCM) to musisz się wstrzymać do 16 sierpnia.
Miłego uaktualniania! 🙂