Virtual Machine Most Valuable Professional – 4th time!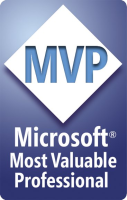 1st of January 2014, I received an e-mail from Microsoft with congratulations for the MVP renew. It's 4th time as Microsoft MVP in Virtual Machine expertise.
Dear Dariusz Porowski,

Congratulations! We are pleased to present you with the 2014 Microsoft® MVP Award! This award is given to exceptional technical community leaders who actively share their high quality, real world expertise with others. We appreciate your outstanding contributions in Virtual Machine technical communities during the past year.
I am very happy to be part of this unique group! Thank you for this award which motivates me to continue community work.