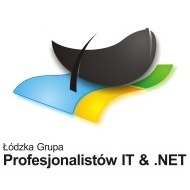 W najbliższy czwartek odbędzie się spotkanie Łódzkiej Grupy Profesjonalistów IT & .NET. Będzie to pierwsze w historii spotkanie, na którym nie będzie sesji technicznych!
Będą sesje z serii miękkich. Lecz informacje, które zawierają są skierowane do ludzi z kręgu IT 🙂
Na spotkaniu będą dwie sesje. Pierwsza z nich to "Rozmowa kwalifikacyjna", natomiast druga to "Profesjonalne CV programisty – informatyka".
Obie sesje poprowadzi Sandra Rogalska, która pracuje na stanowisku IT Recruter w firmie Modis Polska Sp. z o.o.
Na sesjach oczywiście będzie poruszana tematyka pod kątem IT. Dowiedzieć się będzie można takie rzeczy jak:
co zrobić przed rozmową / z czego się przygotować
profesjonalna autoprezentacja
mowa ciała
CV – jakie informacje powinno zawierać i jak wyglądać
czego unikać / najczęściej popełniane błędy
CV pod kątem konkretnego pracodawcy
Wszystkich serdecznie zapraszam juz 21 października 2010 o 18:00. Więcej informacji o spotkaniu oraz OBOWIĄZKOWA rejestracja na WSS.pl