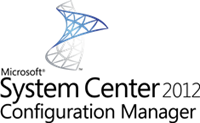 Ten post jest dla osób, które zapisały się na egzamin beta 71-243 z Configutration Manager. Jeżeli należysz do tej grupy osób to poniższe informacje mogą Ci się przydać. Jeżeli nie należysz do tej grupy to te informacje również mogą Ci się przydać

Poniżej zamieściłem zbiór linków z których można się nauczyć troszeczkę o nowym Configutration Manager. Ale zanim zaczniemy sugeruję zapoznać się z wymaganiami dostępnymi tutaj.
Materiałów zapewne znajdzie się więcej w całym śmiecionecie, ale powyższe i tak zabiorą nam sporo czasu zanim je przerobimy

Binaria z System Center 2012 Configuration Manager RC (oraz inne produkty z rodziny System Center 2012) można pobrać z tej strony.
Miłego weekendu i edukacji SCCM

Powodzenia na egzaminie!