Saying goodbye and see you :)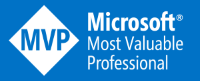 After 6 years as a Microsoft MVP, yesterday was my a last week in that great community. Until today I will begin working in my new role at Microsoft Poland as a Senior Technical Evangelist. In my new role I will work with "IT Pro" stuff from MVP-style categories like Cloud and Datacenter Management, Microsoft Azure and Enterprise Mobility. So, with a Hyper-V as well 🙂
Being a Microsoft MVP was the best experience in my career until today and I thank everybody who made this possible. COMMUNITY thank you for doing a great job!!!
What about this blog? I do not know for now. Probably I will start new dedicated technical blog in polish – because my role is only dedicated for Polish region. I will see 🙂