PowerShell jest Open Source i jest dostępny na systemach Linux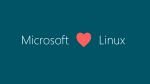 Kontynuując nasze zobowiązanie otwartej i elastycznej platformy, która spełnia potrzeby naszych klientów, otwieramy źródła PowerShell na licencji MIT oraz udostępniła technologię na systemy Linux. Przy dzisiejszych wieloplatformowych środowiskach IT, ważne jest, aby zaoferować klientom możliwość wykorzystania tych samych skryptów i umiejętności znanych ze środowisk Windows Server dla systemów Linux. Daje to możliwość spójnego zarządzania serwerami Linux i Windows za pomocą możliwości automatyzacji Microsoft Azure jak i Operations Management Suite (OMS).
Co to oznacza dla aktualnych klientów?
Obecni klienci używający mechanizmów zarządzania Azure za pośrednictwem OMS będą mogli skorzystać z technologii PowerShell nie tylko do zarządzania serwerami Windows Server ale również Linux.
Dotychczasowi użytkownicy PowerShell mogą teraz zarządzać zarówno Windows Server i Linux z dowolnego systemu klienckiego z MacOS, Linux lub Windows.
Jestem użytkownikiem Linux. Co to oznacza dla mnie?
Dla użytkowników Linux, PowerShell zapewni bogatą interaktywną powłokę, heterogeniczny framework do zarządzania / automatyzacji, który bardzo dobrze działa z istniejącymi narzędziami oraz jest zoptymalizowany do pracy ze strukturami danych (np. JSON, CSV, XML, itd.), REST API i modelami obiektowymi. W celu nauki zobacz stronę domową PowerShell oraz ścieżkę nauki PowerShell.
Jak OMS oraz PowerShell są powiązane?
OMS daje wgląd, kontrolę aplikacji oraz obciążenia na chmurze Microsoft Azure jak i innych chmur. Pomaga bardzo w transformacji do chmury środowisk Linux oraz Windows Server.
PowerShell zapewnia heterogeniczny framework do automatyzacji i zarządzania, który przyspiesza zadania administracyjne dla systemów Windows Server oraz Linux.
OMS oferuje PowerShell jako usługę. OMS Automation udostępnia PowerShell oraz Desired State Configuration (DSC) jako wysoko dostępną oraz skalowalną usługę zarządzania z chmury Microsoft Azure. Może tworzyć graficznie oraz zarządzać wszystkimi zasobami PowerShell takimi jak Runbooks, konfiguracje DSC oraz węzły DSC z jednego miejsca. Dzięki użyciu OMS Hybrid Worker dodatkowo możesz rozszerzyć możliwości automatyzacji, monitorowania, konfiguracji do środowisk nie tylko chmurowych, ale również lokalnych działających w Twoim centrum przetwarzania danych.
Jakie są różnice pomiędzy Windows PowerShell a PowerShell Core?
Windows PowerShell jest edycją PowerShell zbudowaną na .NET Framework i jest dostępna tylko na systemach Windows oraz Windows Server. PowerShell Core natomiast jest edycją zbudowaną na .NET Core i jest dostępna na systemach Windows, Windows Server, Nano Server, MacOS oraz Linux.
Na jakich systemach będzie działał PowerShell?
Windows PowerShell wspierany jest na systemach:
klienckich od Windows 7 do Windows 10 Anniversary Edition
systemach serwerowych od Windows Server 2008 R2 do Windows Server 2016
PowerShell Core może być używany na systemach:
od Windows 8.1 do Windows 10 Anniversary Edition
Windows Server 2012 R2 do Windows Server 2016 (w tym Nano Server)
OS X 10.11
Ubuntu 14.04 oraz 16.04
CentOS 7
Red Hat 7
Gdzie znajdę źródła PowerShell oraz przykłady multi-platformowego użycia?
Więcej we wpisie Jeffrey Snover-a na blogu Azure: PowerShell is open sourced and is available on Linux