Microsoft MVP Virtual Machine ponownie!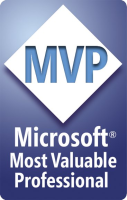 Miło mi poinformować, że ponownie zostałem MVP w kategorii Virtual Machine 🙂 Poniżej e-mail z gratulacjami jaki wczoraj otrzymałem:
"Dear Dariusz Porowski,
Congratulations! We are pleased to present you with the 2012 Microsoft® MVP Award! This award is given to exceptional technical community leaders who actively share their high quality, real world expertise with others. We appreciate your outstanding contributions in Virtual Machine technical communities during the past year."
Bardzo się cieszę z tego powodu oraz dziękuję społeczności IT za to, że jest i mogę coś dla niej zrobić!