Łódzka Grupa Profesjonalistów IT & .NET i jej plany na przyszłość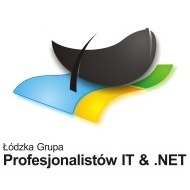 Rok 2008, październik… kilku geeków się spotkało przy piwie aby stworzyć nowy twór jakim jest grupa społecznościowa Microsoft w Łodzi. Udało się. 16 grudnia 2008 odbyło się pierwsze spotkanie! Grupa od początku była podzielona na 2 sekcje. IT Pro oraz Dev. Mnie przypadła przyjemność liderowania sekcją IT Pro natomiast Jakubowi Binkowskiemu sekcją Dev.
Oficjalnie od 1 sierpnia zmienia się pierwotny kształt. Po ~3,5 roku opiekowania się sekcją IT Pro przekazuję pałeczkę Łukaszowi Lisowskiemu, który do tej pory był Student Partnerem na UŁ.
Z tego powodu Łukaszowi życzę dalszych sukcesów związanych z prowadzeniem Grupy. Jestem bardzo zadowolony z tego co do dnia dzisiejszego udało się zrobić i mam nadzieję, że dalej będzie jeszcze lepiej!
Skąd taka decyzja? Jakiś czas temu na stałe przeprowadziłem się do Warszawy. Opiekowanie się lokalną grupa w Łodzi zdalnie mija się z cele Ii prowadzi do mniejszego zaangażowania w jej temat co jest destrukcyjne, a nie o to chodzi. Grupa musi się rozwijać i lokalny sprawny lider to podstawa!
Co ze mną? Nie uciekam ze społeczności… będę dalej w niej, ale w innej formie – szczegóły już niedługo

Strona grupy: http://www.wss.pl/grupy/Lodz