Kilka słów o SCVMM w ramach VirtualStudy.pl 70-652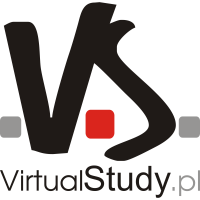 Wczoraj wieczorem tj. 2009-12-10 miałem przyjemność popełnić sesję w ramach portalu VirtualStudy.pl o zagadnieniach zaawansowanych w narzędziu do zarządzania infrastrukturą wirtualną – System Center Virtual Machine Manager (SCVMM). Tak na serio nie były to super zaawansowane tematy, tylko omówienie tych zagadnień, które obejmuje tematyka egzaminu 70-652. Niemniej sesja trwała prawie 2h i troszkę sie zmęczyłem gadaniem 😉 Mam nadzieję, że pomogłem kilku osobom w przygotowaniach do owego egzaminu.
Dla zainteresowanych moja prezentacja dostępna jest na SkyDrive pod tym adresem. Zapewne za jakiś czas sesje pokaże się w postaci streamingu na portalu VirtualStudy.pl.
Jeżeli, ktoś ma jakiekolwiek pytania dotyczące sesji, SCVMM lub było coś niejasnego na prezentacji to chętnie odpowiem.