Dynamic Memory, RemoteFX – czyli co nowego z wirtualizacji w Service Pack 1 dla Windows Server 2008 R2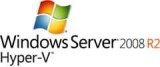 Service Pack 1 dla Windows Server 2008 R2 / Windows 7 już jest w wersji RTM. Subskrybenci TechNet / MSDN mogą już go pobrać od 16 lutego 2011. Dla wszystkich publicznie dostępny będzie 22 lutego 2011, czyli już jutro

Ten Service Pack nie wprowadza rewolucyjnych zmian dla Windows 7, natomiast wprowadza dwie nowe funkcjonalności do Windows Server 2008 R2. Obie funkcjonalności należą do obszaru zwanego "wirtualizacja". Obie również są bardziej ukierunkowane na rozwiązania VDI (ang. Virtual Desktop Infrastructure). Te dwie nowe funkcje to Dynamic Memory oraz RemoteFX. Co to takiego?
Dynamic Memory, czyli pamięć dynamiczna to technologia pozwalająca na przydzielanie w locie pamięci operacyjnej dla maszyny wirtualnej. W konfiguracji maszyny wirtualnej określa się poziom startowy i maksymalny RAM-u, procentowy bufor przyrostu pamięci oraz priorytet maszyny względem innych działających na hoście Hyper-V. Wtedy w zależności od aktualnej potrzeby systemu operacyjnego gościa, host Hyper-V przydziela odpowiedni poziom pamięci RAM.
RemoteFX, jest natomiast technologią na przekazywanie wzbogaconych efektów graficznych przez sesję terminalową działająca w oparciu o Remote Desktop Services.
Jak widać te dwie funkcje raczej ukierunkowane są na VDI, z czego Dynamic Memory z sukcesem może być stosowane dla zastosowań serwerowych.